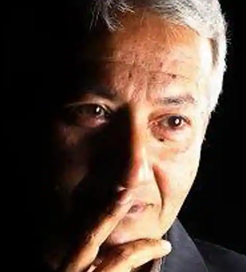 Avijit Dutt
Chairman, Festival Board
Avijit Dutt is a veteran actor and theater director. He has played several noted roles in Hollywood movies like Gandhi To Hitler, Kama Sutra: A Tale of Love etc. In Bollywood he acted in Madras Cafe as a R&AW (Research and Analysis Wing) officer, in Jolly LLB2 as state police head and in No One Killed Jessica as a defense lawyer. He did The Second Best Exotic Marigold Hotel with Judi Dench. As a Theatre Director & Actor he has done over 75 plays in English, Hindi & Bengali. He is, perhaps, the only actor to have two patents, including for a toilet.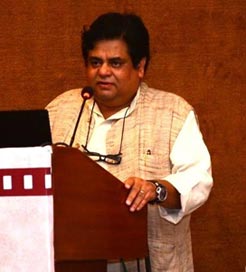 DR. ASHISH CHOPRA
PRINCIPAL ADVISOR
Ashish Chopra is culinary historian, travel writer, Television host, food critic and photographer. He is also the former Honorary Advisor to the Governor of Mizoram and the former Social Development Advisor to Assam Rifles. He was the was the Executive Director of the Institute for Environmental Management and Social Development when he decided to take permanent sabbatical to pursue his passion for food and travel. He is now dedicating his quality time as a culinary historian, food critic and mentor.

RAO NARENDER YADAV
FOUNDER - DIRECTOR
Rao Narender is the Founder-Director of Woodpecker International Film Festival (WIFF). He had launched WIFF in 2013 in the backdrop of the completion of 100-years of Indian Cinema. A senior journalist, media educator and communication expert, he has worked on a diverse range of projects from environment and public health to agri-business and rural communications. His work gives him ample opportunity to travel throughout the country, meet people, explore cultures and learn the basics of life.

Dibyajeevan Mohapatra
Dibyajeevan Mohapatra is Deputy Director of Woodpecker International Film Festival (WIFF). He is a passionate traveler, photographer and filmmaker. Hailing from Sambalpur, Odisa, he mostly spends his time in Pondicherry and Delhi. He gave up his corporate job for the love of travel and filmmaking. He has been associated with some prestigious project for Google, Nokia, Nikon and Cairn Energy. Since 2013 he is involved in creating awareness on the art of photography and film making in Western Odisa. Dibyajeevan considers himself a much more enthusiastic traveler when he has a camera in his hand.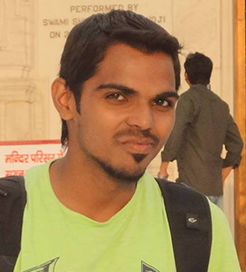 Divakar yadav
Divakar has done his graduation in Journalism and Mass Communication, with an additional diploma in Multimedia. He has more than two years of experience in working with development sector organisations like Centre for Media Studies and Toxics Link. In the past, he has been actively involved in volunteering activities with WWF-India, Procam International, I-Volunteer, Conservation Education Centre - Delhi and Bhumi.

Sanyog Mohite
Sanyog Mohite is Pune based film maker and has special intererst in making films on environmental issues. His films have been nominated at various film festivals around the world and have also won various prestigious awards like Best Film at 'Ecofest 2010' and 'Vasundhara Mitra Puraskar 2014'. His film 'Now You?' was finalist at Rainforest Partnership's 'Film for the Forest' festival and was screened at George Washington Carver Museum and Cultural Center.